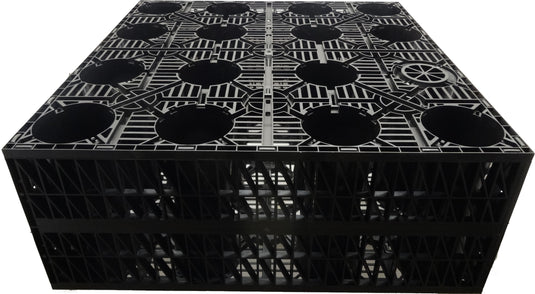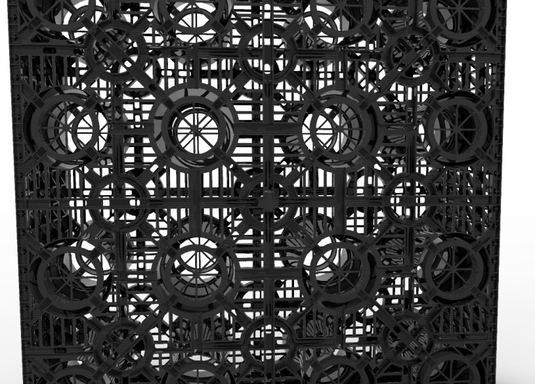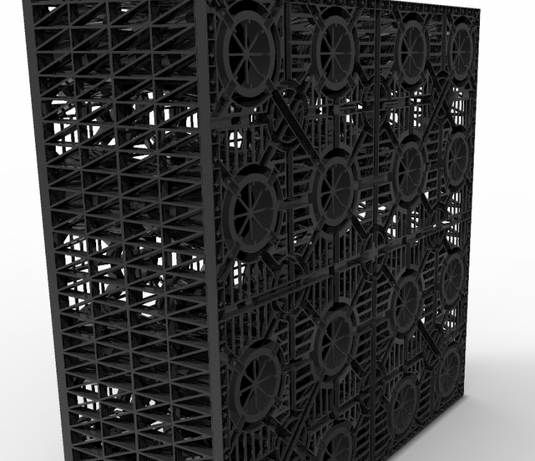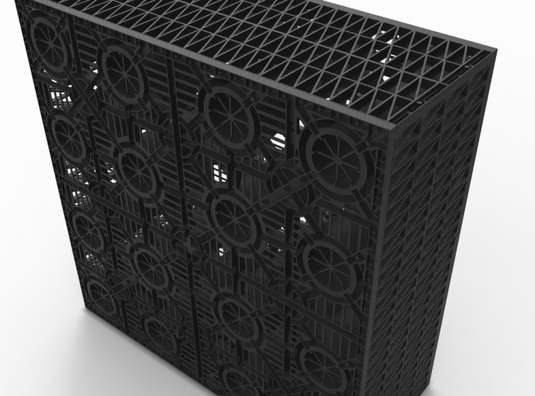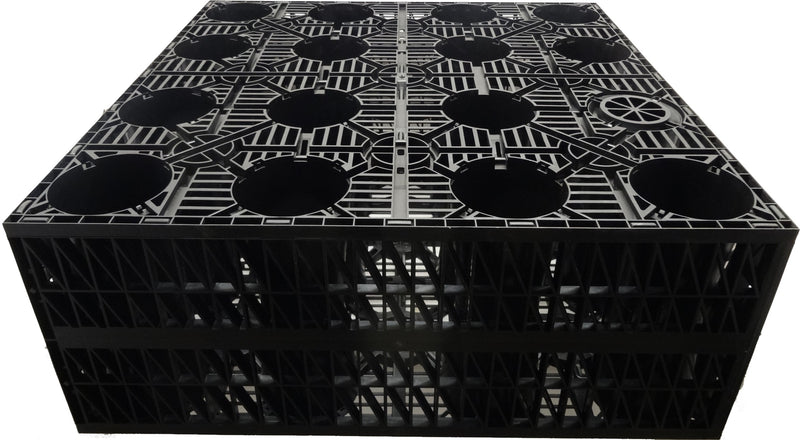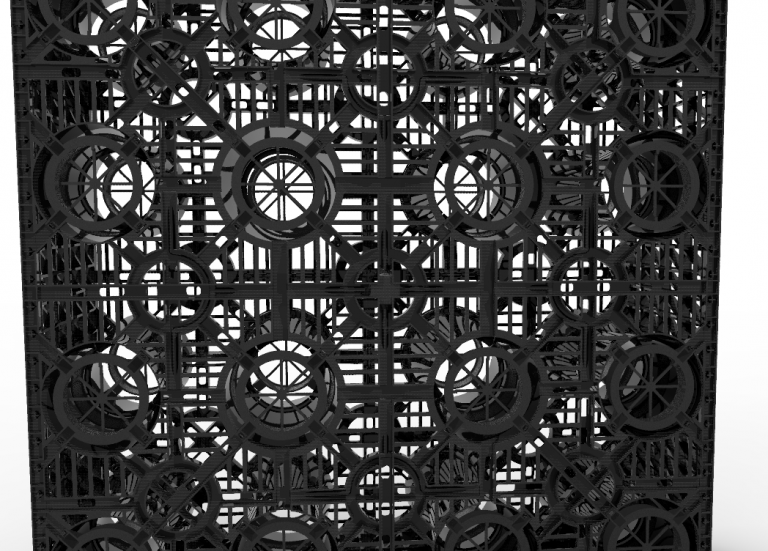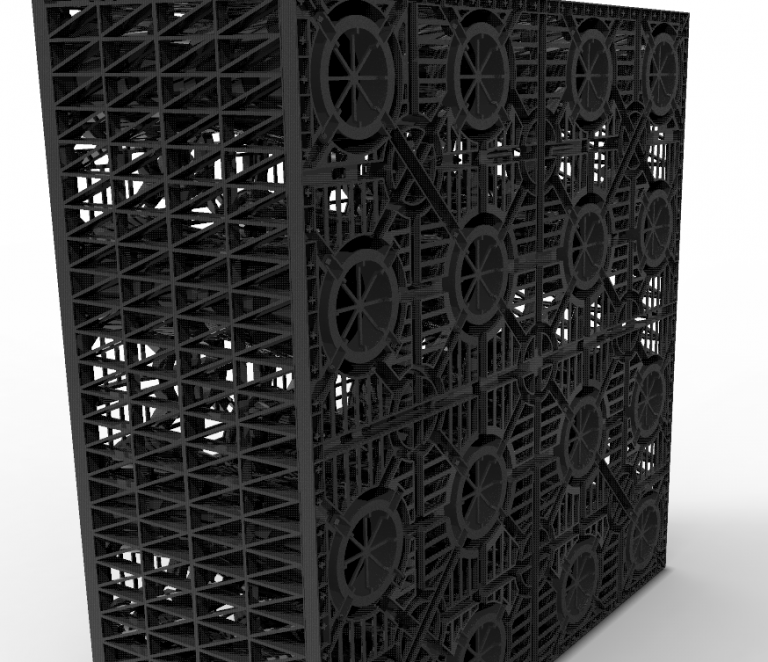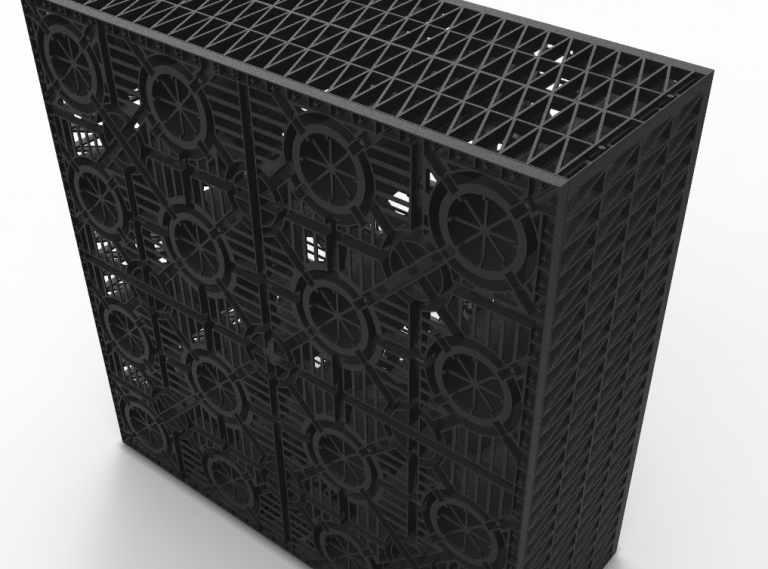 Made in Leicestershire.

IBRAN products are proudly designed and made using machines and materials all sourced within 25 miles of our Leicestershire factory.
Made to last.

As well as a simple design that's easy to install, your next project needs dependable quality. We consciously choose quality material that's in budget, instead of the cheapest, to ensure that you have a product you can be confident in.
Easy Installation
During installation for use as a soakaway, these underground storage units are wrapped in a non-woven, needle-punched geotextile.
This arrangement enables efficient water discharge into the sub-surface, replenishing groundwater levels. In scenarios where these units serve as attenuation systems, a secure geomembrane wraps around the tank, forming a watertight seal.
To ensure longevity and to safeguard the membrane, a protective fleece layer is added to the assembly.
All Weather
Crafted to cater to a range of needs, including car parks, general duty, and traffic applications, this innovative system excels at capturing rainwater runoff. It adeptly stores the water temporarily, subsequently releasing it in a controlled manner. This discharge can serve a dual purpose: it can either gradually seep into the soil, functioning as a soak-away, or it can be gradually transferred to the sewer system, especially during heavy downpours.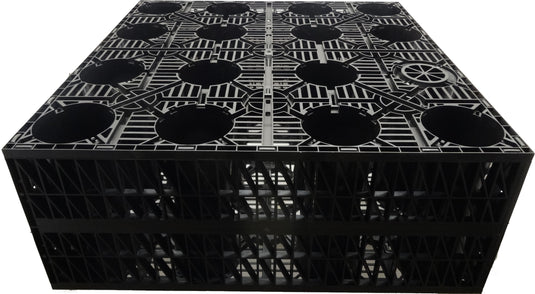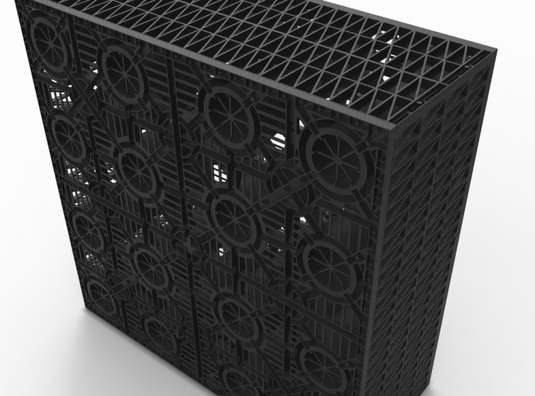 Specification
Weight: 16.8kg
Loading: 400kN/m2
Units/m2: 2.5
Volume: 400 litres
Storage: 383 litres
Dimensions: 1000mm x 1000mm x 400mm
Learn more about IBRAN-A Soakaway/Attenuation Crate
Specifaction Sheet
Full specifications for this product are available to download via our product specification sheet.